The winter season is here, and most find it challenging to decide what to wear. However, the cold shouldn't stop you from wearing dresses if you have a few favorite pieces ready for the holiday festivities.
If you want to stay fashionable with dresses during the winter, you have various options to consider. When you choose the right pieces and layers to go along with your dress, you can stay in style and maintain comfort during the cold season. If you want to add new dresses to your collection, you might want to shop Manning Cartell dresses and more to enjoy the variety of great choices.
There are various ideas to help you come up with a winter-ready look with your dresses that'll keep you in style and warm at the same time. Here are several ways to wear a dress in winter:

1. With Warm Outerwear
Wear a dress and match it with any essential winter outerwear you have. It's the ideal approach to creating a trendy ensemble while sticking with the seasonal rules. If you have a few summer dresses you love, they work best with almost any type of outerwear such as trench coats, pea coats, knit cardigans, and leather jackets.
A style option worth trying out is layering a classic trench coat over a fitted midi sweater dress with matching heels for a trendy look. If you have a fur jacket or vest, it can create a wintry look suitable for the cold weather. Match your favorite dress with a fur-type long coat or vest along with knee-high boots or tights to stay trendy while comfortable throughout the day.
2. Over Tights Or Leggings
If you love wearing dresses and would love to don one despite the cold weather, a style tip to consider is wearing one over tights or leggings. When you wear a dress over tights or leggings, it's a simple way to continue wearing your favorite pieces. Depending on the tights you'll wear, they add texture and dimension to your overall ensemble.
You'll enjoy several possibilities when it comes to tights. If you want a basic look, all you need is a pair of plain black tights you can readily match with any dress you have in your closet. Layer the black tights with a patterned or solid dress and complete your look with a pair of boots. You can try out leggings in different patterns or textures if you feel creative.
A pair of lace tights with a dress will exude a feminine look, or you can work with brightly colored or patterned tights with a neutral dress to incorporate an eye-catching focal point to your ensemble. When the weather is too cold, consider wearing fleece-lined tights to keep you warm and comfortable.
3. Over Black Pants
Aside from tights or leggings, you can wear a dress over blank pants if you want something warmer and more comfortable. Make sure the black pants you'll wear fit perfectly in a durable material such as leather or denim. Complete the ensemble with a pair of sneakers for comfort as you walk through the snow.
4. Under A Sweater
Sweaters will always be a staple during the winter, just like dresses during the summer season. If you have an extensive wardrobe, you might have a collection of both dresses and sweaters. It might be time to consider making the most out of your dresses along with sweaters during this winter season.
Layer a sweater over your favorite dress to create a warm yet stylish ensemble while heading out for work or errands. Don't forget to balance out your look by maintaining a contrast with your sweater and the dress you'll wear. If you have a thick knitted sweater, avoid pairing it with a textured dress due to the bulk it can create. Make sure the sweater or dress has a thinner material to ensure your ensemble looks smooth.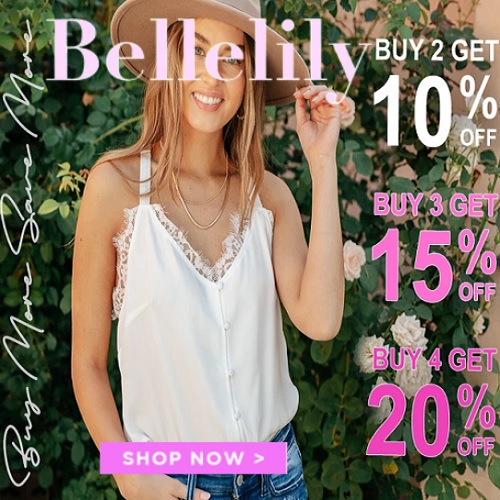 5. Wear A Slip Underneath
Wearing a slip underneath your dress is very useful, especially if you're planning on wearing a dress during the cold months. When you're wearing a slip underneath a dress, it's a great addition to keep the dress fabric from sticking to your legs while also serving as an extra layer of warmth during the winter.
In most cases, a basic slip works great for any dress, but if you want to add a touch of style to your ensemble, go for a slip with a slightly longer length with a fun hem in lace.
6. Accessorize
If you love accessories, you're in luck, and you'll surely love accessorizing your dress during the winter season. Match your favorite summer dresses with accessories suitable for the cold weather to create a winter ensemble while ensuring warmth and comfort at the same time.
A solid thick knitted scarf works best by matching it with a dress in vibrant patterns along with plain black tights. If you're creating a combination of a loose dress and outerwear ensemble, you can accentuate your shape by adding a wide belt around your waist.
7. Match With Boots
When the winter season arrives, boots will always be a favorite. Boots are the classic choice to create a stylish winter look with your favorite dress. You'll enjoy a variety of design choices when matching boots with your outfit.
Create a combination by wearing a fitted dress over black tights. Complete the look with high-cut black boots or a lace-up variant.
8. With Denim
Over the years, denim jackets have always been a staple in the wardrobe. The clothing item boasts a feature that makes it the ideal choice that works well with summer dresses during the winter. A denim jacket can effectively keep you warm during cold weather but won't look out of place.

9. Over A Turtleneck
During the winter, layering is the key, and you should consider it if you want to wear dresses. If you're going to match a summer dress with a warmer piece of clothing such as a turtleneck, it works best in transforming a summer staple into the ideal winter ensemble.
Try layering a sleeveless summer dress over a turtleneck to create a trendy look that can keep you warm and comfortable during the cold season. Make sure to avoid turtlenecks with a thick knit material since they can look bulky while under a dress.
Final Thoughts
Once the winter season arrives, you can still wear your favorite dresses as long as you style them correctly. Whether with leggings or with outerwear suitable for the cold weather, they're ideal pieces you can wear with a dress without sacrificing style or comfort. With the help of these trendy yet practical tips, you're ready to stay fashionable while staying warm and comfortable during the winter.