It is said that clothes speak out even before we do it for yourselves. The impression that we are going to mark matters a lot in the long run. On top of that, it is important that we are dressed according to the occasion most of the time and for that to happen, you need to shop smartly. While shopping for clothes, we often find ourselves in a fix.

At times we like a dress but it is out of our budget while at times, we find something apt for our budget but it is not something we are actually looking for. Therefore, it is important that we shop for clothes smartly. After all, shopping smartly and economically is what we desire all the time, right?
Well, it is important that you keep an eye on major brand discounts. For other tips to shop smart for clothes, just read along-
Plan a budget for your clothes shopping
You must have kept a budget aside while going for shopping. Similar is the case with cloth shopping. If you want to shop for your clothes like a pro, it is important that you plan out your budget. Honestly, nobody goes for clothes shopping for everybody, but it is important that whenever you go, shopping must be complete. Now that you have planned a strict budget, you can head over to brands like Adidas, Nike, Lee, Levi's, etc. where you can now avail a $10 wallet cash on every $50 spent on Kohl's.
Keep an eye for discounts
With the growing competition, brands are always neck-to-neck for providing discounts to their customers. This provides a major opportunity for you to shop for your favorite clothes at prices like never before. For instance, you can buy cargo shorts from Levi's at a whopping discount of 50%. Some brands like Croft and Barrow are offering their cargo shorts for a price slash of more than 60%. You can buy tees, tank-tops, capris, etc. for less than $10 using Kohl's coupons. Now, isn't that shopping like a pro?
Collect coupon codes and promo codes
A lot of brands are slowly opening their outlets allowing customers to shop like the pre-COVID days. In the pursuit of this, brands like JCPenney, Nike, and Reebok are offering great discounts with the use of coupon codes and promo codes on their products available online and in-stores. In view of Covid-19, people are willing to shop more online rather than heading off to the stores for shopping. Imagine, you can avail a head-band from Adidas at less than $10 at this moment and you can save even more with the perfect coupon code.
You might be thinking that something as obvious as planning has been included in this list. Well, we often tend to deviate from your primary motive of shopping. Well, actually it is not even our fault! Sometimes, the discount offers are so attractive that we don't think twice before picking the products.
For instance, you can avail a flash discount of 25% on Nike products. But if you actually make up your mind that you need to buy a certain jacket or pair of trousers, then you would save money by avoiding unnecessary purchases. Moreover, you would also find dedicated discounts and offers in all the categories that you are interested in.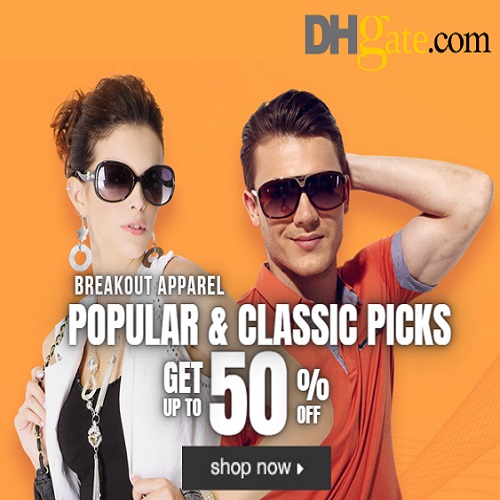 Keep an open-mind about thrift stores
It is a common notion that thrift stores are not the ideal place for buying clothes. While, contrary to the fact, a lot of attractive and variety of clothes can be found in such thrift stores. As they say, "someone's trash is somebody's treasure!" People often lose interest in clothes and rather throwing them away, it is better to donate them at such places. If you are lucky, you might get your favorite Nike short or Reebok band and it would be ready for use after a few dry-washes!
Identify what suits you (what catches your sight!)
Before setting your foot in a store or opening that mobile app, ask yourself, are you really ready to buy this? Will you be wearing it occasionally or regularly? If these questions are satisfied by the piece of cloth you are holding, then go ahead. If not, then search for something valuable. For instance, you can avail up to 50% off on major brand offerings like JCPenney, Disney, etc. Because, if you want to shop for clothes smartly, it is important that you buy what is necessary for you.
Keep a flexible budget
While shopping for clothes, we are often on a tight budget. For some people, shopping for clothes can be a matter of fun or fun-time activity but for the majority of us, it can be a necessity. If you are shopping online or from the store, if you come across a deal that is slightly your budget but fits into your check-list, you can explore the options of stretching your budget a tad longer. The thing is if you are getting something good for a bit of extra money, isn't that great. Some discounts on brands like Lee, Family Fun, are offering a 30-35% discount on their offerings.
Try paying with cash
This point might not seem relevant, but it is important that you keep a track of your shopping through the mode of cash that you have in your hand. It has been observed that the majority of people tend to spend 20-30% more than the allocated budget on credit/debit cards. If you are shopping through retail outlets, shopping on cash would keep you in a position that will help you in tracking your expenses. If you are using some mobile apps for shopping, ensure that you add only a limited amount to your digital wallet. However, while shopping from websites like Kohl's you won't complain about spending too much ever!

Conclusion
Shopping for clothes is one of the most gargantuan tasks one might undertake on a weekend. With the advent of technology, you don't have to flock outside retail outlets anymore and that can be done on your daily commute. However, the essence of shopping from a store is something that needs to be renewed every now and then. Brands like Nike, Adidas, Reebok, etc. are putting up a great sale and you can avail huge benefits up to 80% sale from Kohl's outlet as well as their website. Just follow the above tips and you will be a pro-shopper in no time!